Introduction:
In today's world, we do not wait for a photo lab to edit and process our pictures. We can do it by ourselves, thanks to various photo editing software programs on our computer. However, if you are working with a photo editing software for the first time, then it may be a tough task for you. You may not know the uses of the tools and various features of those applications. Here, we discuss the best and easiest photo editing software available on various platforms.
Best Photo Editing Software:
1. Adobe Lightroom: Adobe Lightroom is one of the most sought after photo editor for the professionals. You can update the lens type, color tone, levels, and other specifications of your photo, even if you have taken the photo in your mobile camera. The user fee for a month in Adobe Lightroom is $9.99, so it is much affordable as well.
pros:
Easy and fast syncing of editing steps
Easy to learn software when compare with photoshop
Presets
wide range of readymade and community made filters
cons:
Get limited editing options
It is expensive.
File management is a very tough feature, might not everyone like it.
2. ACDSee Photo Studio Ultimate: This is a very modern style best and easiest photo editing software that has features like facial recognition. You can organize your photos and edit them on a single platform. It also has a flexible membership fee, from $8.90/month to 89/year, and a lifetime plan for $225.
pros:
Its main feature is adaptable brushing
Advancements in layers
Delete pixel
lens correction
Multi-format support
cons:
Availability only for windows.
Very few presets
3. Adobe Photoshop: This is one of the most popular and widely used easiest photo editing software in current times. It is compatible with all Operating Systems and gives a complete satisfaction of work. You can use it by paying a subscription fee of $20.99/month. You can use the free trial version first at free of cost.
pros:
Leading widely used editing software
Incredibly flexible used for photo retouching, restoration, and other editing services
Easy to use
cons:
Costly software
It consumes a lot of resources
Don't have many options for working with vectors.
4. Canva: If you are searching for a good quality free image editing software for Mac or any other operating system, then Canva is the best option for you. It will be of great help to you if you also need software for graphic designing and creating templates. Even in the free version, users get thousands of templates that are easily editable.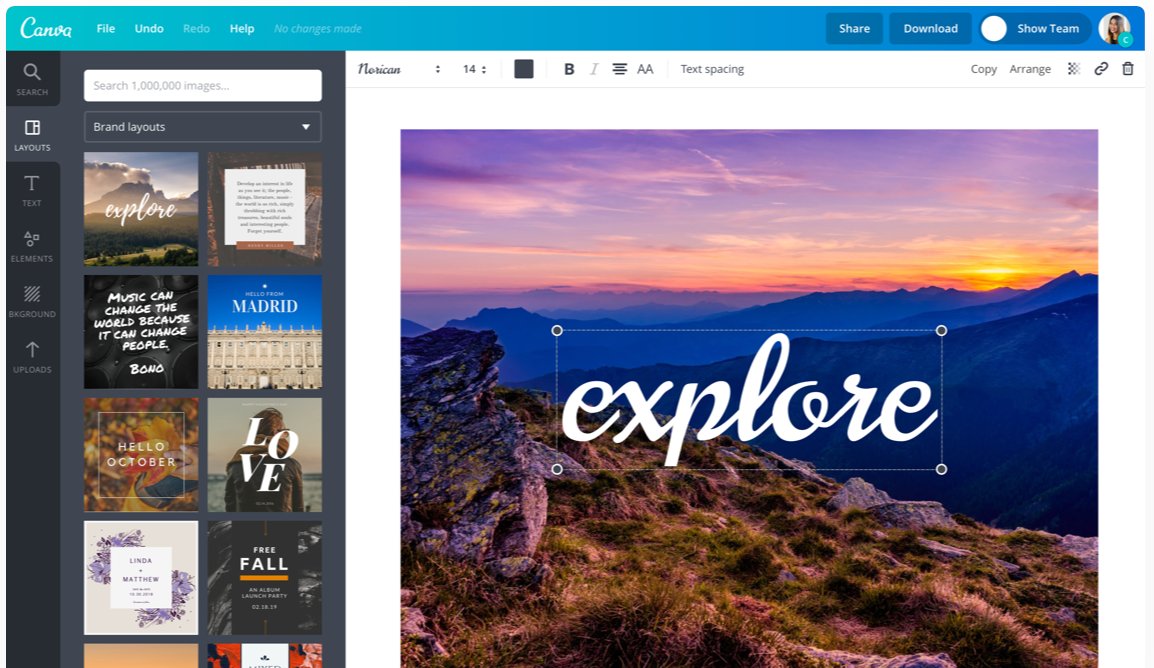 pros:
Very easy to use software
Does not require additional editing and software skills to run.
Drag and Drop options make it easy and understandable
cons:
Does not have many options.
Only you can edit the templates according to the need
In the free version, you can't get too much
5. Corel Paintshop Pro: It is one of the easiest photo editing software you can ever find. You can edit and design your photos as per your choice and also use them for various purposes. The software will cost you $99.99.
pros:
Alternative of photoshop
provide graphic design and photo editing tools.
Target different users like graphic designer and visual artist
cons:
Built-in presets and styles are very few.
6. DxO Photo Lab: This is a good photo editing software if you need to reduce the sound, haze, and adjust it with various modern editing tools. You can use it for correction purpose of your photos. The DxO photo lab comes at a cost of $129 (Essential) and $199 (Elite).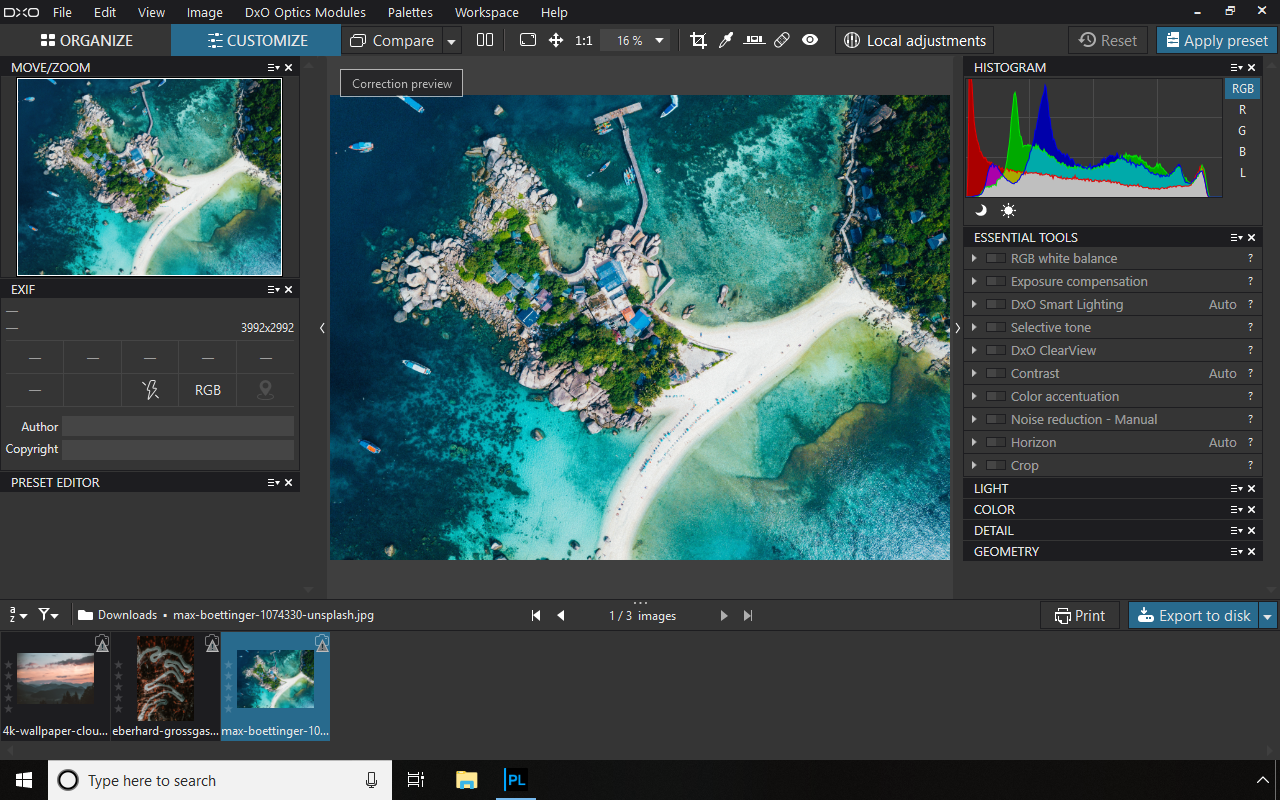 pros:
It has digital asset management & batch processing
Interface is customizable
Best part, it is integrated with adobe lightroom and allows us to export images and share on social media accounts.
cons:
Unable to get many styles and presets.
7. GIMP: GIMP is a photo editing software that follows closely the features of Adobe Photoshop. So, if you are searching for free photo editing software for beginners, then this software can be your perfect match.
pros:
Available for windows, mac, and Linux.
Allow to develop its own custom functionality.
It's free and does not require many resources.
cons:
It does not support presets and raw editing.
8. Inkscape: This is one of the best and easiest photo editing software that has modern photo editing features and color adjusting features. You can also add beautiful shadows to your picture using this software.
pros:
An alternative to adobe illustrator
Inkscape is an awesome design and drawing program.
It's free and works with different image formats.
cons:
Look like a mess because of so many options available
Only can export in png format.
3D graphics are not possible.
9. Fotophire: If you want to edit the backgrounds of your photo in a stylish and better way, then you should choose Fotophire software. It has over 200 types of effects that will enhance the beauty of your photo. You can purchase a subscription for a lifetime at a low rate of $79.99
Pros:
Excellent in background manipulation
prices are affordable
Easy to use.
Make your daily photo life easy
cons:
Available for Windows users only.
Not meet the requirements of professional editors
10. Affinity Photo: Affinity Photo is regarded as one of the best and easiest photo editing software if you have a Mac or an iPad. You can browse a number of effects and transitions to make your picture look better. You can purchase this software at $49.99.
pros:
clear and good interface.
Supports raw editing
Use for HRD Blending, batch processing, and other major editing requirements.
cons:
Heavy Interface
Takes time to understand and learn
Conclusion:
Here I mentioned only 10 best editing software but there are lots more that work absolutely amazing. Choose the best software according to your need and budget. Also, if you have enjoyed working on any software (Apart from mentioned above) please let us know in the comment box.